Online Exam Software For CSIR NET
Conduct Your Students Exam With Our Software

The assessment conducting bodies with a hope to instill the lost faith in conducting exams have shifted from offline to the computer-based exam managed through computer based test software. The Council of Scientific and Industrial Research (CSIR), India has made a revolutionary announcement that CSIR-UGC National Eligibility Test conducted twice a year in June and December will now be an online exam and conducted through online exam software with effect from December 2019.
The online examination software is the product of technological advancements and digitization in the education sector that has changed the way of conducting exams from offline to online. We will give you the information about insight on the CSIR NET exam and also states how using an online examination software would help in its successful conduction of this exam.
The Joint CSIR- UGC NET exam is a test which is conducted by the Council of Scientific and Industrial Research. This exam determines the eligibility of Indian Nationals for the award of Junior Research Fellowships (JRF) and for determining the eligibility for appointment as Lecturer in the areas of Chemical Sciences, Earth, Atmospheric, Ocean, and Planetary Sciences, Life Sciences, Mathematical and Physical Sciences.
Only those candidates who have either completed M.Sc or equivalent degree or an Integrated BS-MS/BS-4 years/BE/BTech/BPharma/MBBS or having a B.Sc(Hons) or equivalent degree holders or students enrolled in Integrated MS-PhD program with at least 55% marks for General (UR) and OBC candidates and 50% for SC/ST, Persons with Disability (PWD) candidates can apply for this. However, the candidates possessing only Bachelor's degree shall not be eligible for Lectureship. Candidates appearing for JRF(NET) should be of 28 years as on 1.01.2019.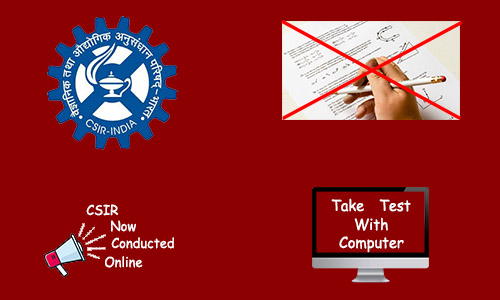 The upper age limit, in this case, is, however, relaxable up to 5 years for SC/ST/ Persons with Disability and female applicants and up to 3 years for OBC. Lectureship has no upper age limit. The advent of technology has brought a revolution in the mode of conducting assessments. Traditional pen paper exams have become outdated as it escalates the administrative burden of assessment agencies, involves costs and increases test anxiety amongst students.
The benefits associated with online exam software such as ease, cost-effectiveness, remote online proctoring, reduction in administrative burden, safe and secure data have made its place in the assessment methodology. Not only this, but computer-based exam managed through online examination software such as Pesofts also occupies a special place in the world of assessment because they enable the students to give their exams anywhere and anytime. A lot of changes will be implemented from the CSIR NET exam to be conducted in December this year.
Want to contact us Click here