Online Exam Software In Chandigarh Now
ਪੰਜਾਬੀ ਦੇ ਡਰ … ਕੋਈ ਵੀ ਪੰਜਾਬੀ ਕਾਗਜ਼ ਤੋਂ ਚੁੱਕਣ ਦੀ ਚਿੰਤਾ ਨਾ ਕਰੋ.


In the contemporary world, every exam administrator in Chandigarh wishes to accomplish the examination process in an exceptional way. To fulfill the demand of people, Pesofts' Online Exam Software in Chandigarh and assessment tool is here to assist.
Educational institutions to create web and mobile-based exams. The Online Test Software or online exam software is the most trusted and broadly acknowledged, online test platform use to create an online test, evaluate results and allocate assignments in less time.
Why Choose only Pesofts' for Online Exam Conducting Software
Pesofts' online exam software is inclusive examination platform for conducting an online exam. The software will take care of all the essential tasks allied to examination and thus making the whole assessment process very simple for many institutes in Chandigarh. So, if you are someone looking for the best Online Exam Software in Chandigarh then, Pesofts' is your destination.
Get free online exam software demo
Want to contact us Click here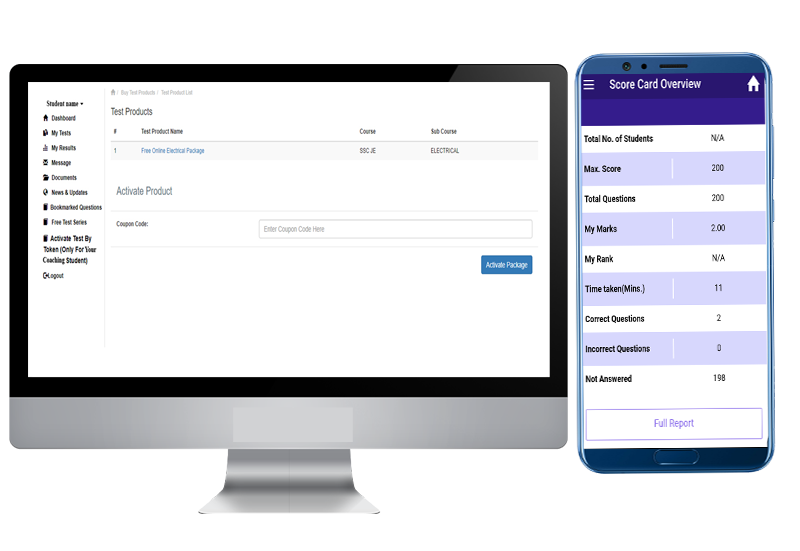 Constructive Advantage of Employing Pesofts' Online Exam Software
✓

You will get a fully functional and speedy online exam software.

✓

With this software, you don't have to fret about security aspects, as it will keep you safe and secure.

✓

The Pesofts' online test software is truly a feature-rich and a trustworthy system.

✓

No set of limitation here, you can build any type of questions for your online exam.

✓

24/7 support service is available for any type of help.

✓

This amazing software is quite reasonable.
So, the institutes that are planning to enhance their exam process can integrate this system in your exam process. To avail more information about Online Exam Software you can call us on +91 9540289135, 8958664808 or you can Email us at pessworld(at)gmail(dot)com.