Online Assessment Software – Make Your Coaching, College Assessmennt Easy
All The Features That You Need To Virtually Assess Students Seamlessly

Conveniently Create Tests
With Pesofts best Online assessment tool, the Exam conducting Platforms can easily and Secure ways to create tests without being well-versed with technology.
Diverse Question Types
From MCQs to fill in the blanks to long answer type questions, educational institutions, corporates with free online assessment platform can test students for various exams
Error Free Result Reports
The Error Free results generated by Online assessment Platform, and Exam conducting platform under the submission of online exams by test takers are accurate.
Easily Customized
To meet your institutions' needs and give your online exams a unique personality, we can customize our online assessment platform as per your requirements.
Secure
Pesofts software is equipped with a secure socket layer that prevents unauthorized hackers from accessing the personal information and the exam conducting agencies.
24*7 Support
We offer 24*7 uninterrupted support to resolve all your issues through Mobile-phone, Email, and Whatsapp chat Support. Even during the Online Exam our Team will Support.
Free Trial
Before purchasing Pesofts online assessment software, and Online Test Software users can access our free trial option before opting for a paid-up plan.
Works On All Devices
Pesofts assessment platform is compatible with all the devices, eliminating the requirement of arranging particular software to create or give online exams.
Assessment Tool – Conduct Online Exams With Assement Tool
The best online assessment tool that aids educational institutions, organizations, and corporates in redefining the process of assessing test takers online by creating secure and scalable online exams. Easily create online exams with Pesofts best online assessment platform within minutes. Conveniently import questions from ready-to-use question banks containing almost 1,00,000 questions provided by us on a variety of topics. Assess students virtually by adding various questions such as multiple-choice, fill in the blanks, true/false, etc.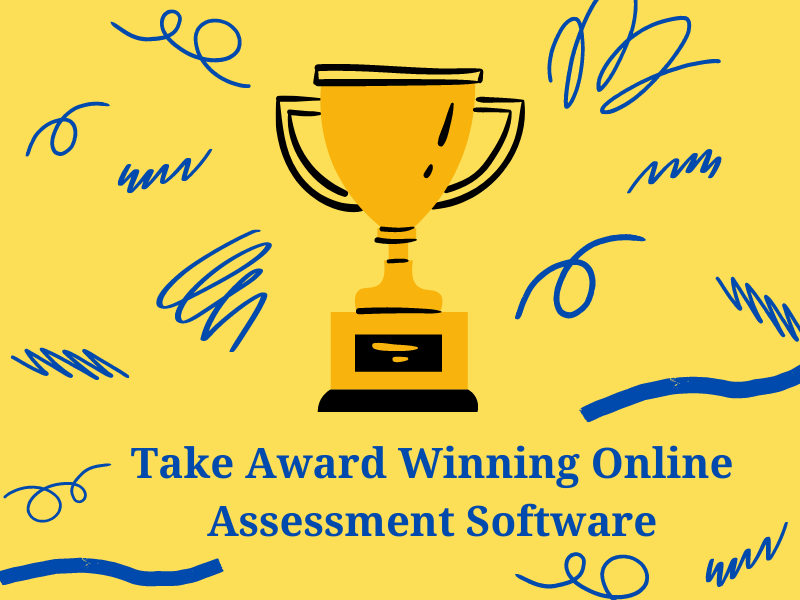 Why Pesofts Assessment Software is Best Online Assessment Tool
Software's user-friendliness aids users in delivering online tests for assessing students at the comfort of their homes.The feature thereby gives faculties the liberty to create online exams consisting of diverse questions.To recognize the academic strength and weaknesses, our software prepares detailed results which aid the faculty in preparing teaching techniques and strategies that uplift the student's academic career.Various reports such as subject-wise, Assessment-wise, Question-wise, Student-wise, Class-wise/Section-wise performance reports can be generate.
Our assessment software enables you to add a logo to your brand, match with your brand color scheme, pick from ready-made themes, backgrounds, and beautiful fonts from the various available themes. It is 100% safe you can conveniently store data and ensure a secure test environment with our online assessment platform. Even during the online exam, we provide swift and accurate time assistance for our clients with our support chatbox.
Institutions, organizations, and corporates can easily integrate our online assessment platform into their existing systems by saving huge costs. All our plans are available at pocket-friendly rates that do not cost you a fortune. To assure themselves of the fact that the software which they have decided for complies with their requirements, they can explore the features provided by us.
How To Create Online Exams With Pesofts Free Online Assessment Platform
1. Login To The Admin Panel
Send us a query and we will make you a admin panel for you which you can share to your students for registration.
2. Choose The Subject/ Courses And More Option
For creating a course/ subject and topic, the user must access the subject/courses and more options. The add test option at the top of the right-hand side enables you to make new additions to the existing tests by filling in the information asked by the online assessment platform.
3. Add Questions And Answers
Access the action button in the test menu to choose the option of Add question DOCX. The link will open in the new tab, where you will be required to import questions by filling the Required fields such as DOC File, language, default font, subject, positive marks, negative marks.
4. Create The Test Series And Add The Test By Selecting Test Series
To create and add the test series, choose to create a test option from the test series button in the test manager menu. To make the test package, choose to create a test package option from the test series button in the test manager menu.
WE AIM TO MAKE A DIFFERENCE FOR EDUCATIONAL INSTITUTIONS WHO ARE TRYING TO COPE UP IN THESE DIFFICULT TIMES FOR ASSESSING STUDENTS ONLINE