Competitive Exams Software – How Pesofts Can Be At Your Rescue In Covid-19?


The entire country came together in an unparalleled spirit of solidarity reacting to Prime Minister Modi's Janata Curfew and '9 pm-9mins' appeals as India battled and battles COVID-19. Nearly all parts of society were affected after the nationwide lockdown.
Even the students who were looking forward to starting their next phase of life by giving exams such as National Eligibility Entrance Examination (NEET), Joint Entrance Examination (JEE) Mains as well as Advance, Common Law Admission Test (CLAT), All India Law Entrance Test (AILET) as well as other Common Entrance Tests (CET) were confused as well as anxiety due to change in dates and changes in the mode of examination from offline to online.
As a result of this, the coaching institutes providing coaching for professional exams were under a dilemma on how they can make their students practice mock tests in the same format during this lockdown.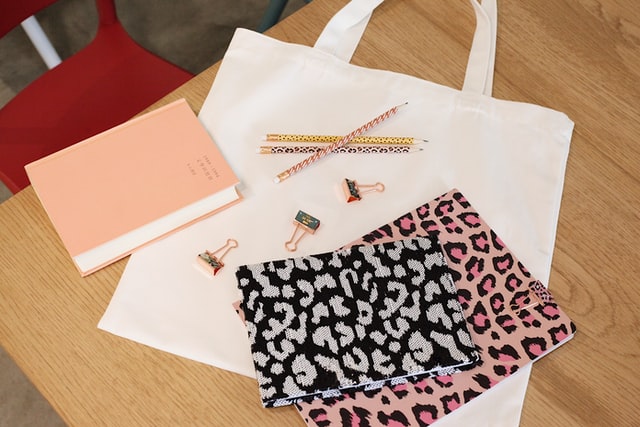 So today the article below aims at giving a sigh of relief to coaching institutes involved in training the students by explaining to them how Pesofts can be at their rescue during this difficult time.
How Can Pesofts Competitive Exam Software Be At The Rescue Of Coaching Institutes?
Competitive Exam Software resolves the issue of how coaching institutes can train their students to succeed in online exam mode, we present our online exam software with which coaching institutes can easily create online exams. Our software has some of the basic features listed below that give students the real experience they will have when they take a real exam.
Any Format Of Question: The format of the question of every competitive exam varies. In some tests, students have to solve formula based questions. Whereas in others they are required to identify the correct images. Passage based Multiple choice questions also form the basis of some competitive exams. The examination panel of the online assessment software provided by pesofts enables the coaching institutes to create any format of questions.
They are free to upload images in software, frame complex questions that are supported in multi-language input. By incorporating the similar types of questions in their online assessment for students, they can instill in them more confidence. Attempting mock tests act as a catalyst to excel in the final exam. Further, the institutes are free to either upload the questions manually or automatically in a PDF format.
Easy Navigation: For excelling in online exams, students should have at least 60 hours of experience using a computer that is attached to a mouse. Even institutes should allow students to take mock exams on desktops like this. However, to make this process effortless, they should have a similar format in which the test takers will give a real assessment.
They should be in a position to navigate back and forth between pages during the online exam. The online exam software designed by pesofts has this feature. Coaching, Institutes can allow their students to practice tests by purchasing our software and installing the same on their devices by navigating between the pages.
Online Proctoring: To cope with the virus and ensure continuity in their academic curricula, almost all the universities have decided to conduct online exams for their undergraduate, postgraduate and doctoral courses, which can be given by the aspiring students on their devices at home only.
Most of them are in a dilemma as to how artificial intelligence-enabled online processing would work. To solve this issue, our developers, while designing our competitive exam software, have incorporated the online proctoring feature coupled with artificial intelligence that works in the same way that the proctor in the real exam would work.
While taking tests on the software provided by us, our proctor also confirms the identities of the test takers and even takes care of the surroundings in which the students attempt their mock exams. By opting for our software, the institutions can solve this dilemma for their students and help them to understand how exams would be conducted beforehand.
Time Limit: All tests conducted online in software have a time limit within which students have to complete the same. Most students are concerned about whether or not they will be able to complete their exams on time. To ensure time management, they need to attempt as many mock tests as possible.
Thus, while taking practice exams, coaching institutions by our software can set a time limit within which students have to complete their exams. This would be quite beneficial, as it becomes easy for them to manage their time.
Detailed Analysis Of Results: Another thing that is of the utmost importance right now when the tests are close is that students should be well aware of the areas where they need to concentrate the most. Thus, the competitive examination software offered by pesofts gives a clear indication of the imprints that they acquire in each subject or segment of the test. Students get a detailed analysis of the result the moment they submit their answers after attempting the full test.
The Last Word:
We all know that the time ahead is more difficult for all those who want to excel in various national entrance examinations. Resuming the traditional mode of education seems bleak as of for now. However, we at Pesofts are doing our part by providing coaching institutions with online examination software that they can install to ensure that all students perform exceptionally well. Before purchasing our software, they can take a demo trial.
Even in the demo, our team ensures that you get access to all our features. The best thing about this online assessment software is that all of the features mentioned above incorporated in the standard package available at affordable rates. However, if in case the institutions want more characteristics they have the option of getting their tailor-made software developed. They have to by paying an additional amount for every advantage.
Checkout The Best Affordable Price For Online Teaching App or You Can Contact Us