The Factors To Consider Before Buying An Online Proctoring Software

Educational institutions are now looking for factors to consider before buying software for online proctoring to conduct entrance and end semester exams. Even assessment companies are clubbing online remote proctoring solutions with robust AI-based live proctoring by invigilators that provide an easy way for assessing any time from the safety of home.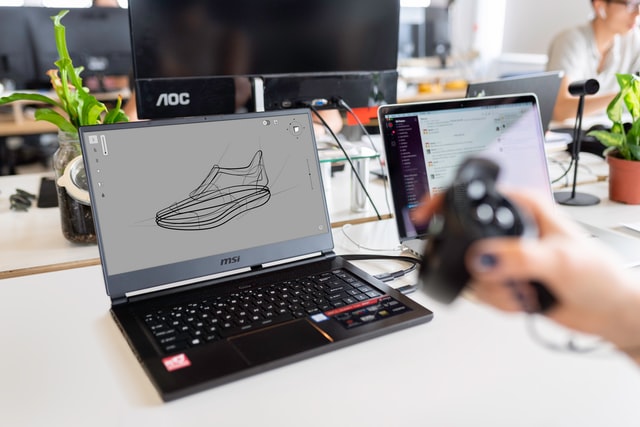 Therefore it is crucial to buy a perfectly integrated proctor for conducting exams that fit well with all the learning management systems.
This article has mentioned top factors that every educational institution should consider before choosing a remote online proctoring platform. We've done this intending to help you successfully navigate through a sea of proctoring software available in the market.
FACTORS TO BE CONSIDERED WHILE CHOOSING THE PERFECT ONLINE PROCTORING PLATFORM
An online proctoring occurs when an electronic assessment is to be supervised digitally and is conducted through the internet using a web camera of the test taker—made possible with the help of combining face recognition AI software with an integrated web camera for online evaluations. It means that online education, as well as certificate providers, also called virtual teachers, can recognise as well as approve the candidate remotely irrespective of their location.
Thus this makes it imperative that universities choose software that fulfils minimum basic requirements listed below:
1. Scalable:
Universities conduct online courses for candidates across the world. They thus need software that enables them to take classes as well as assess large numbers of students. A good platform for online proctoring makes sure that it can facilitate assessments on a large scale.
With the use of this software, educational institutions have the ability to administer exams to a large number of students, ranging from tens to thousands at a time. It is crucial that these institutions ensure the proctoring software they use is sturdy enough to handle such significant-scale assessments smoothly, along with a dependable scheduling system that can accommodate time zone differences.
2. User Friendly:
One point that universities should keep into consideration before opting for any online proctoring platform is that the software should have customisable features as well as coupled with technology that is easy to understand for teachers and students. It should thus be customised easily for teachers as well as students so that they do not encounter any issues while solving it.
The Capability Of Supporting Various Type Of Exam
Some exams require the use of calculators or specific software or browsers. And one more thing that becomes important in this step is that students should only be able to use those browsers that are important for the tests.
Thus before choosing software for remote online proctoring, the universities need to check that the platform is capable of supporting the requirement of various types of exams. Not only this, but a remote proctoring solution should enable the teachers to add any questions that they want to while assessing the students.
1. Free Trial
Often educational institutions make the high investment for purchasing software for remote proctoring and then lament at the fact that the software does not perfectly match their requirements. It thus becomes necessary to avail a free demo trial of the software with all the features to ensure that the money institutes spend is worth it. Thus helping the option of a free trial is another factor to be considered before buying online proctoring software.
2. Cost Associated With Remote Proctored Services
Everyone prefers to invest in good quality proctoring services as this is a one-time investment. But what should be kept in mind before purchasing for online proctoring software is that the same should offer them a comprehensive reporting system and security. One might find this costly, but it is worth it to ensure the safety of students as well as of their details.
3. 24*7 Technical support
For any remotely proctoring services, one crucial factor that requires utmost consideration is the availability of 24*7 technical assistance whenever the users are in any problem before, during or after the tests. Thus before choosing any proctoring service, universities should make sure that the software provider also provides technical support.
4. Protection Against Cheating
Known by the name of online remote proctoring software, the main feature that the same should have is that it should allow the candidate to be tracked remotely. While performing an online exam, the online proctor should be capable of verifying the identity of the candidate with an AI-assisted facial recognition and tracking system that determines when a candidate is violating the rules outlined in a test.
The Last Thought
In this worldwide pandemic, online proctoring solutions have become the future of our generation as well as an integral part of the student's education system. Thus before choosing the best for their institute, the feature of security should be given utmost consideration. Pesofts gives you a powerful as well as a customisable online proctoring solution in time for delivering any online exam in a secured manner.