Conduct & Record The Online Class & Sell Your Classes

The coronavirus outbreak worldwide has resulted in the rise of the online class/education industry. More and more educational institutions are conducting classes online to ensure continuity in education.
This virus has somehow brought the much-needed transformation in the mode of teaching. As a response to the CoVID 19 global pandemic, not only colleges but even coaching institutes and those involved in private tuitions are using the new model to teach students online. But still, some have not embarked on this journey of online teaching. It's time to adapt to the new normal and leverage the benefits of online teaching to ensure continuity of education for all.
Are you a newbie for conducting online classes? If you are someone who is still contemplating on how to conduct online classes as well as record them, this article will help you to get some clarity.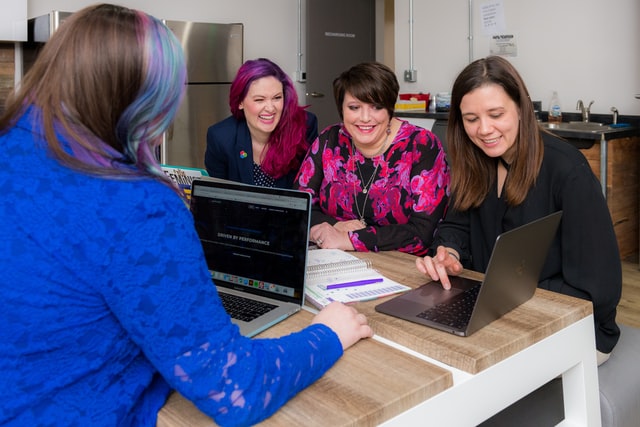 How To Teach Online & Conduct Online Classes
Conducting classes offline in a classroom with the physical presence of students and teachers seems a thing of the past. The advent of online teaching software has played a significant role in ensuring continuity in education during the times of pandemic.
Our classroom teaching software is a go-to solution for all those involved in conducting online classes. It is compatible with all the devices such as a mobile, laptop as well as tablets, and all the operating systems are it android or iOS. Anyone who uses this platform for attending classes has the ability to effortlessly record the sessions and potentially even monetize them by selling the recorded courses online. Simply click on the "record class" button to initiate the recording process.
Simple Steps For How To Conduct Online Classes
Here you go with the steps!
Step 1: Create An Account With Pesofts: The very first step to using our software for online classes involves registering yourself with us. Since you're new to our software, you will have to create an account.
Don't worry- Its Easy. If in case you already have an account, all you need to do is sign in to proceed further.
Contact us For More @9540289135 or Here.
Step 2: Create Your Online Course: Once you've registered with us or logged in to your account, its time to get started. Create a course so that you can attract students with which you bring life to this online software. While you create a course, you also have to add the grade level. After you finish this, pesofts will provide you with a website URL that you can share with the students so that they can log in.
Step 3: Setup Your Online Classroom: While you create your course, you also have to make a setup for an online classroom. When you opt for this, the software directs you to the room creation page. Here you can add the room title, description as well as invite your participants by sending them emails.
You can also schedule your classes by setting up the date and time. Our software for online teaching also allows you to sync up your iOS or Android calendar app if you have an iPhone or an Android mobile device. That way you receive the class notification on your calendar app also.
Step 4: Start Your Online Class Interact With Your Learners: To start your scheduled class all you have to do select the option of starting the class. You have the liberty to allow who should join and who should not. To ensure that unethical hackers do not secretly join the class, you have the option of locking your meeting.
You can use an online whiteboard feature while taking classes. It, therefore, becomes easy for you to explain whatever you want to conveniently.
While you use the software during your online classes, you can even share the screen or can allow others to do that. This feature is helpful while you give a presentation, present a tutorial, or share metrics. Because of this, all your students can see the same interface.
Pesofts Online classroom software offers a chat option that allows the students to have a conversation with all the participants in the class. To enable this, all you have to do is tab on the meet and chat tab to start messaging.
Step 5: Provide Assignments: Online classroom software by pesofts not only allows you to conduct online classes but while teaching you can provide students with the assignments which they have to submit. Even during the presentations, you can permit the students to share the screen. While teaching if you feel that any student is creating indiscipline, you have the option of disallowing the participant to further continue with the class.
Checkout The Best Affordable Price For Online Teaching App or You Can Contact Us
The Final Thought Online classes are thus one of the most impactful ways with which anyone can put their knowledge on the spotlight at the global market place. With online classroom software provided by Pesofts at affordable rates, it becomes easy to launch your classes to make a major impact on the great good as well as money, Of Course!