How Can You Make Your Online Classes Effective

Gone are the days when educational institutions, coaching institutes, as well as tuition teachers, could just promise their prospects that they are worth it and not prove it. But now the explosion of technology has given them the tool of online class recording software. With its help, they can use their knowledge lying dormant in their brain to turn it into a lead generating, money-making online course.
Not only for all the elements of the education industry but online courses imparted with the aid of an online education system are also a boon for non-traditional students who work and continue to learn and grow simultaneously. Thus this has given birth to the need of making online courses effective and the article below deals with the tips that you can follow to make them efficacious.
Before proceeding further, let us understand the meaning of online classroom software. An online classroom software setup permits the instructors to take live classes in real-time. They can also record classes in any location that is connected to the internet.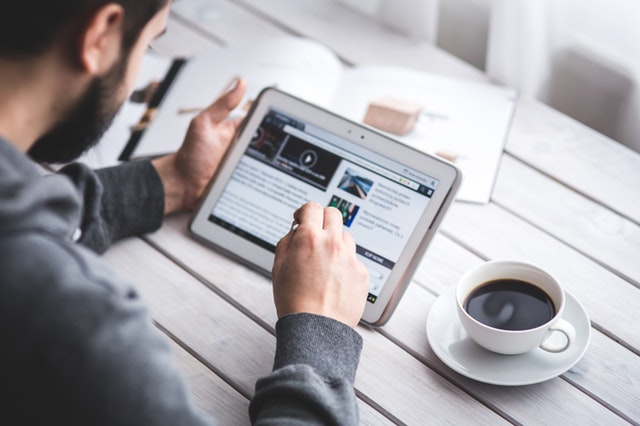 Tips To Make Your Online Classes Effective
1. Record Your Lectures: Giving live online classes to your distance learners is okay. But if you use a virtual classroom software that enables you to record your classes, then you can offer your students the personal touch that they are looking for. Here are some reasons why you should opt for this method:
Adds Value To Your Course: Recording your online classes adds a human element to your video tutorial. When your learners see you in action in the video, they see a real person that inspires them to trust you as an expert.
A face and voice to your teaching make it easier for your audiences to understand who you are and where you are coming from. They also get motivated to work harder for impressing the person that they admire. Learners feel that they are personally supported by you whenever they have the urge to go back and check something that you said for reference.
● Your Students Get The Missing Flexibility.
● Imparting online classes with the personal touch widens your reach to a diverse section of students ranging from international students to adults working and studying simultaneously to single parents. A recorded lecture allows them to watch the same on failure to attend the live classes. They can watch and re-watch the same for additional support while they are studying or when the need reference. The option of seeing their learner in action through recorded classes gives them the flexibility they need for accomplishing their learning goals.
● Generates Opportunities for Differentiated Instructions.
Availability of recorded video at home helps the students to create their own learning styles. With this, auditory learners can concentrate on listening without taking notes. Visual learners can absorb slideshows as well as board notes later. Recorded lectures give your students the chance to revisit the materials in ways that are best suited to them at the time when they are the sharpest.
You can also learn here about How Online Examination Will Improve Your Profit
2. Embrace Multi-Media Assignments
Allowing your students to use multimedia tools for completing their assignments gives them the leverage to express themselves better. You can also easily review and grade them when they are submitted in the form of a powerpoint presentation or google documents.
3. Define Class Schedules
Defining your class schedules at a prior stage is crucial to have a high turnout. If your scheduled times do not match your student's need, then a low student turnout is guaranteed. This is because of Part-Time students who often juggle between their work life and family responsibilities and respond well to lunchtime or evening slots.
4. Show Up To Class
Even while you are teaching online, you should always be available and should not leave the students on their devices. Engage yourself in teacherly activities like explaining, guiding, illustrating as well as answering questions. Arrive early to the class setup and stay few minutes afterwards to interact with any student who needs your support.
5. Post A Weekly Announcement
To Provide An Overview Of The Coming Week's Topic Prior knowledge of what you are going to teach in the upcoming online class lets your students prepare the topics beforehand. This activity enables them to understand what is being taught in a better manner. You can also make your online classes effective by giving them a recap of the previous class. This gives them a quick revision of what was taught.
The Final Thought
Online Courses imparted through online classes act as a website and business card for the elements in the education sector. Teaching your topics effectively through online courses leave no shadow of a doubt and gives your students an assurance that you know what you are talking about, you are good at what you do and you are an expert in your field. Thinking to use the information lying dormant in your brain by opting to provide online classes? Go ahead and buy Pesoft's online classroom software having various attractive features at affordable prices.
You can also learn here about The advantage & Disadvantage of Online examination