Why you should only pesofts for online exam software

If you want to conduct online tests then there are various facets which should be taken care like account privacy, content ownership, data safety and security, budget, customer support etc.
1) Security
Security is the most important thing when we talk about any online platform. Callous approach towards online security could lead to unmanageable consequences.
You must choose such a platform which assures optimum security at minimum or no price at all!
a.) Pesofts ensures that their partners are free from any security issues by taking the following measures
b.) Updated and highly dedicated servers.
c.) Password protected & traceable test access.
d.) Your data is kept private with our 24/7 monitored high security hosting.
e.) Backups: Your data is safe and backed up on a regular basis.
2) Privacy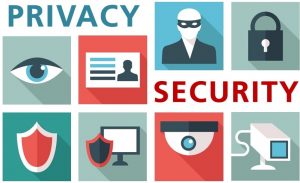 a.) Pesofts makes sure that the administrator's and student's data remains safe, moreover, even the things which are shared among them by each other is guarded all the time from all external entities.
b.) The email addresses, passwords and other data are never shared with a third party.
c.) Pesofts keeps all the confidential data private to the account holders only, individuals can choose to share their results or tests with other administrators, however, by default, all their data is private and they have multiple ways to control the access.
d.) Only you have access to your account and anyone else you give permission to.
3) Your Content
It is important to keep all the content which you have made for your students safe from others to avoid any plagiarism in future. Another major concern is the editing and omission of your content once you have uploaded it.
Pesofts keeps your content exclusively for you and your approved students and it can also be edited and/or removed anytime as per your convenience. You can keep your content online as long as you desire without any hassles.
With Pesofts, your content always remains your property. Pesofts does not and will never take the rights to your content.
The content you add is yours before you added it, it remains yours once you add/upload it to your account and will always remain yours.
Your data will never be removed by Pesofts. It doesn't matter if you are using a trial, a free account or an upgraded account, we do not remove your content.
We also do not place time limits on how long your data will remain in your account and we do not need you to purchase highly expensive plans to keep the data in your account.
4) Customer Support
Once you've paid for a service or bought an item, it has become common these days for the companies to leave their customers wandering without any help. But here, it's not true! We treat our clients like our family and we are available round the clock for them.
When you choose Pesofts, we provide all of our customers with the 24 hours, 7 days a week quality support that you very much deserve, whether you have a demo day trial or an upgraded Professional Plan.
You do not need to spend more money in order to receive more personalized, helpful support. This applies to pre-sales, general inquiries, account set up, technical, etc.
Even if you just need a suggestion as to how to create tests, we are happy to provide you with a lot of suggestions and ideas as to what may work best for you. If it's not "in the box", we then think outside the box to help you find a solution that will best suit your testing needs.
We want you, along with your test-takers to have the best testing experience possible.
5) Trial Period
In trial period for online exam software It is wise to try the product of your choice before you pay for it. Pesofts allows you to to have a rich experience before you go all in! Once you opt for the trial period, you will be given full authority of your account and you may check all the features which are mention during the trial period.
You can check out our trial period process here.
This is enough to actually send Tests out to users and fully our system because we give you all the features of our online exam software for trial. We do not place any ads into your trial or the constant annoying 'Upgrade now' notification each time you log into your trial account.
You will not be asked for credit card details when you register for a trial and we do not remove your content when your trial expires. We want you to fully experience Pesofts in the trial, with everything included. Afterwards, you'll be 100% certain that Pesofts is the right choice for you.
6) Pricing
Only pay for what you use. Nobody likes to pay for something that they are not going to use or have to pay for more options that should already be included.
With Pesofts, cost is based on the package you choose depending upon your usage and not what should be considered standard options that everyone should have. We do not discriminate between users of various packages.
You should check out our best minimum price for our great clients here.
We do not charge more if you want to keep your data longer. No matter what plan you choose, your data will always remain in your account. We will never delete your data, even if your account were to expire. The only time your data will be removed is if you choose to have it removed.
We do not charge more for transferring ownership of your account. We do not charge more for you to keep the rights to your content. Your content is your content. You can take as many online tests as you wish.
We do not charge additional fees for installation or maintenance – Pesofts is a completey online application. All you need is a reliable internet connection, a web browser or the app and you can create and take tests anywhere.
There are no hidden charges or surprises. You only need to pay what is indicated in your favourite plan.
We have different types of plans specially tailored to suit your testing needs. We can also create a bespoke plan for your organization.
Flexible payment options: Both yearly and monthly. Payment Methods: Credit Card, Bank Transfer, Cheque and Purchase Orders, Tokens.
7) Compatibility
The apps we make are compatible with all devices. Web sites developed by us are easy-to-use with all common web browsers, operating systems and smart devices including:
Windows, Macintosh, Linux, ChromeOS/Chromebook, Internet Explorer, FireFox, Chrome, Safari, Opera, iPhone, iPad, iPod touch, Android- This makes your online tests available on all platforms.
Get online exam software demo or online exam software price.

Want to contact us Click here.