Why is Online Teaching is The Future – Know Better


Measuring the results of knowledge imparted to students in all forms of education and training calls for Within the last few years, the idea of traditional education has undergone a significant alteration. With the development of the Internet and new technology in the form of Online Teaching with Online Teaching App being physically present in a classroom isn't the only way to study any longer. Nowadays, as long as you have access to the Internet, you may receive a high-quality education anytime and wherever you want. A new age has begun with the transformation in online learning.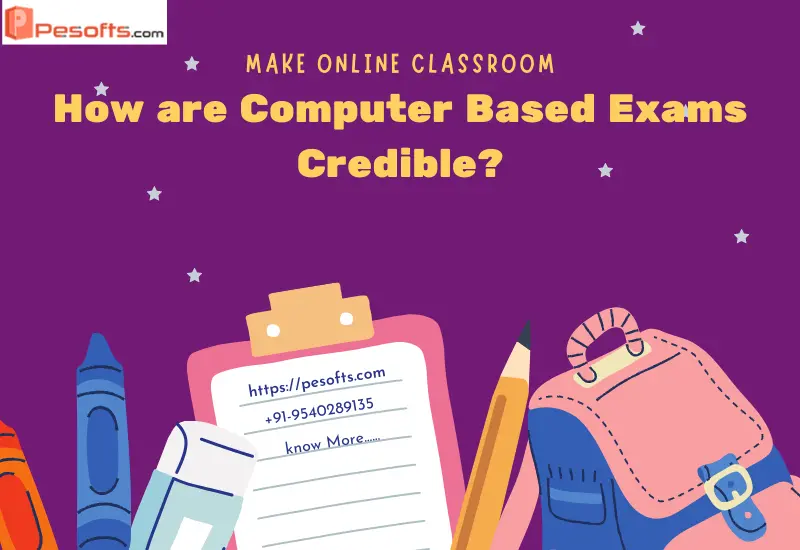 There's no need to ignore the doubts people have about online learning. It's challenging to comprehend the idea of abandoning the traditional classroom, especially when facing this enormous space known as the Internet. Online education is a familiar idea. It has been in existence for a while.
The pandemic, along with the development of technology and connectivity, is the primary cause of the revolution in online learning. The traditional approach to learning and education has long been considered the gold standard. It has stayed the same since before there was any education. While some claim that taking classes in person is preferable to taking them online, others assert that neither is better.
Difference Between Online and Offline Education
Type of Classroom Options Teachers Have
While offline learning can occur within or outside the conventional classroom, and students have face-to-face interactions with teachers and peer groups, online learning takes place in a virtual classroom.
Mode of Teaching In Education
When it comes to online education, the manner of instruction is more digitized since professors can utilize various online learning technologies to help students learn, including audio, video, virtual whiteboards, animations, live chats, and virtual conference rooms. Offline learning, in comparison, gives students the option to learn in a more real-world setting while also offering them the chance to engage with peers and teachers and actively participate in real-time debates.
Check On Students' Progress Report
With the help of offline learning, teachers may more effectively track students' replies and progress, watch over their conduct, and meet their unique needs. However, with online knowledge, teachers need help to monitor students' progress properly or keep an eye on their behaviour.
There is No Independence Of Teaching
Since they can learn at their own pace online, students are more independent than in traditional classroom settings, where teachers strictly supervise them.
Easy Of Accessibility System
When classes are conducted through programmes, Online classroom software, and online learning apps, students can access the lectures and resources provided worldwide. They can attend classes from the comfort of their bedroom without going out. Offline courses are inaccessible because students have to travel to their school, incurring additional costs. Sometimes unforeseen circumstances, like illness or rain, may force students to miss their classes.
Why Online Education The Future
Online education is the future due to the innumerable benefits students and teachers derive from online learning and teaching. Some of the benefits are listed below:
Flexibility Of Tools Teachers Have
With online learning, both the teacher and the student can choose their speed for education, and there's also the extra flexibility of creating a schedule that works for everyone. No need to give anything up because adopting an online educational platform enables a better mix between work and studies. Finding a solid work-study balance is made simpler by the essential time management skills that online learning gives you. The student and teacher can agree to take on more significant tasks and have more autonomy if they have a shared agenda.
Cost-Effective Of Exam Software
The expenses of teaching kids in school buildings are extensive, ranging from upkeep and maintenance to utilities and transportation. By offering flexible locations for students to learn in hybrid models and reducing overhead costs, online learning can allow schools to lower their buildings' physical footprint.
Numerous payment methods will enable one to pay monthly or per lesson. This makes it possible to manage budgets better. There are also discounts or scholarships available, so the cost is typically low. The commute and the frequently free course materials can also help save money.
Checkout The Price For Online Exam Software
Better Learning Outcomes
Everyone is taught at the same pace and is presumed to have the exact needs of traditional instructor-based learning. Because most online learning platforms are a component of integrated education, which analyzes all student performance and provides insights to tailor learning interventions and materials to individual needs, online education offers flexibility.This guarantees that teachers are aware of a student's areas of weakness and can give them the appropriate remedial instruction.
Each learner benefits from more excellent learning outcomes as a result of this. In contrast, there are restrictions on the number of assessments that can be carried out in traditional schooling. Utilizing both interactive live in-person instruction and the wealth of online learning materials and reviews, integrated online learning systems give schools the best of both worlds.
Accessibility Is Easy
One can learn or teach using online courses from anywhere in the world. As a result, there is no need to keep a strict schedule or commute from one location to another. Additionally, it saves time and money that may be used for other objectives. The virtual classroom is accessible from anywhere with an internet connection, so travelling is an excellent way to benefit from this. For instance, online education is a fantastic option if you're studying overseas and want to find employment. It is okay to abandon your career or studies when travelling to new and unusual locations.
Better Student-Teacher Relationship
In conventional classrooms, teachers may be too busy teaching and finishing the curriculum to find time to communicate with teachers, or students may be too shy to talk to their teachers. When students experience certain doubts during learning, this becomes more challenging. Students are hesitant to raise inquiries out of concern for criticism or ridicule. By enabling students to express questions in chat, technologies like "Doubt Solving" in online learning can address this issue. By doing so, individuals can inquire about any questions they may have without reluctance.
Conclusion
E-learning is becoming more popular than traditional classroom instruction. Everything is provided, including lectures, extracurricular activities, question-and-answer sessions, topic discussions, etc. Parents, as well as students, find this helpful. Due to the availability of programs at home, parents can take their children anywhere. eLearning is here to stay, and pesofts makes it better with its various softwares which promotes online education.
Writer & Publisher
Manjeet Mehta CEO @Pesofts
Manjeet Mehta is a professional writer and also the CEO @Pesofts, He passes out from IIT Roorkee in the year of 2013 and started their own business with thinking of the growing education sector with the help of technology. You can check out LinkedIn him and follow here LinkedIn